In honor of Roy O. Disney's 123rd birthday, we are overjoyed to present…

Creativity Days
Sunday, June 26, 2016 – 11:00 AM to 2:00 PM
The Center For Early Childhood Creativity And Innovation at The Walt Disney Birthplace presents this FREE community creativity event! Here is what's happening: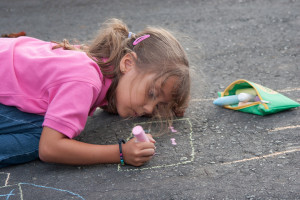 THE BIG DRAW! 11:oo AM — NOON
Join us as we transform the sidewalks surrounding 
The Walt Disney Birthplace into a beautiful tapestry of color! Children of all ages will be invited to select their favorite colors of sidewalk chalk and show us all what inspires them.
CREATION STATIONS! 11:00 AM — 2:00 PM
Arts and Crafts opportunities will be set up in front of The Walt Disney Birthplace where everyone can draw, create and play! Color a kite, paint a Creativity Stone, tie your dreams into the Creativit-Tree, and more!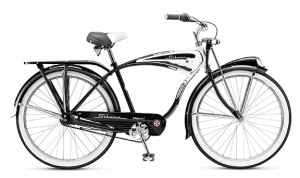 WIN ONE OF 4 SCHWINN BIKES!
Enter a prize drawing to win one of 4 brand new bicycles generously donated by Schwinn (originally founded in Hermosa)! Children will be given a ticket to win for each activity they participate in during Creativity Days.
Come early and enjoy everything for the best chance to cycle away on a brand new Schwinn!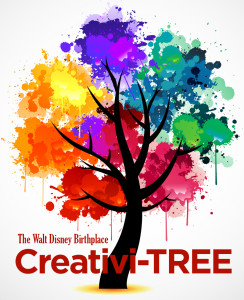 THE CREATIVI-TREE!
The highlight of the day will be the official planting of 
the Creativi-TREE, a living, ever-growing celebration of the hopes and dreams of all children who come to the Disney home.
Children will be invited to paint "Creativity Stones" to be placed around the tree to nourish its spirit of creativity and innovation!
AND there will be live entertainment — featuring some of Chicago's finest local talent — throughout the event, an assortment of food trucks serving delicious lunch items and snacks, and you'll be able to purchase bottles of cool and delectable O-Zell Soda!
O-Zell is the vintage, all-natural soft drink that Elias Disney — Walt Disney's father — helped launch back in the early 1900s! Try some for yourself (all proceeds benefit the restoration of The Walt Disney Birthplace)!
For more details on Creativity Days at the Walt Disney Birthplace and to register (remember, it's FREE!), please visit: