The Walt Disney Birthplace proudly presents The Original Mouseketeers live and in person at the historic Tivoli Theatre in Downers Grove!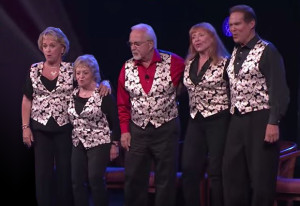 You are invited to an incredible event celebrating the troupe of talented singers, dancers and actors hired by Walt Disney himself!
Mouseketeer Roll Call: Bobby, Cubby, Sherry, Tommy, and Sharon.
The Mouseketeers will share their amazing personal stories, recount their remembrances of working with Walt, sing their classic Mickey Mouse Club songs, hold a panel discussion, and there's even an opportunity to meet them in person.
TICKETS AND INFORMATION CLICK HERE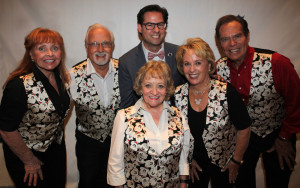 First airing in 1955, "The Mickey Mouse Club" was one of Walt Disney's earliest forays into the television medium. Created as a variety show for kids, starring kids known as "The Mouseketeers," The Mickey Mouse Club quickly became a cultural touchstone that helped shape a generation of young Americans. Members of the original cast are recognized and adored worldwide to this day.
Purchase the VIP Package and get front-and-center section seating, a group photo op with the Mouseketeers, and a special keepsake!
Become an Event Sponsor and you'll receive everything in the VIP package, and also get a listing in the program as an event sponsor AND dinner with the Mouseketeers after the show!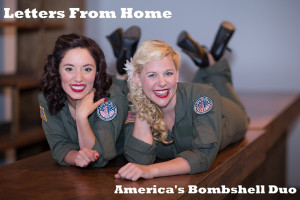 As a special opening act, we are thrilled to welcome "Letters from Home" to the Tivoli Stage. "Letters From Home" is a patriotic tour de force featuring the bombshell duo of Courtney Groves and Erinn Diaz performing hits from the 1940's. You'll be revved up, hootin' and a-hollerin', as the gals warm up the crowd for the legendary Mouseketeers!
About The Tivoli Theatre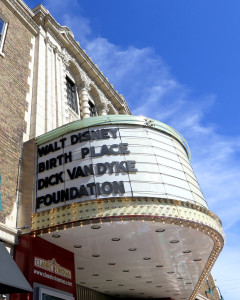 The Tivoli Theatre opened on Christmas Day in 1928, the second theater in America to debut with newfangled "talkies." Local papers called it the "Wonder Theatre of suburban Chicago." It is one of the rare classic movie houses that remains a single-screen location, with 1,012 seats. This architectural jewel, lovingly renovated over the decades, also boasts a Mighty Wurlitzer theatre organ!
This is a once in a lifetime opportunity to see and be uplifted by some of the most beloved TV stars in American history!
For more information and to purchase your tickets, please visit: http://mouseketeers.eventzilla.net
We look forward to seeing you there! (And please let your family and friends know about this event, too. Spreading the news via Facebook, Twitter and more is a fantastic way to support the event!)
The Magic of the Mouseketeers is a fundraiser for Creativity Days at the Walt Disney Birthplace, please click the link below to find our more about Creativity Days and how you can tour the house Walt Disney was born in:
Save
Save