On December 5th, 2018, The Walt Disney Birthplace hosted the sixth annual celebration of Walt's Birthday at the home! It is always a festive event and this year was even more amazing, thanks to our very special guests: Chicago Bulls Center Robin Lopez, Roy P. Disney (Roy O. Disney's grandson), and Mickey Mouse himself! This year's event turned into a triple celebration of Walt's 117th Birthday, Mickey's 90th Birthday, and the rededication of the fully renovated home!
Please enjoy these photos from the day! (All images courtesy of Paola Ignatova, unless indicated otherwise)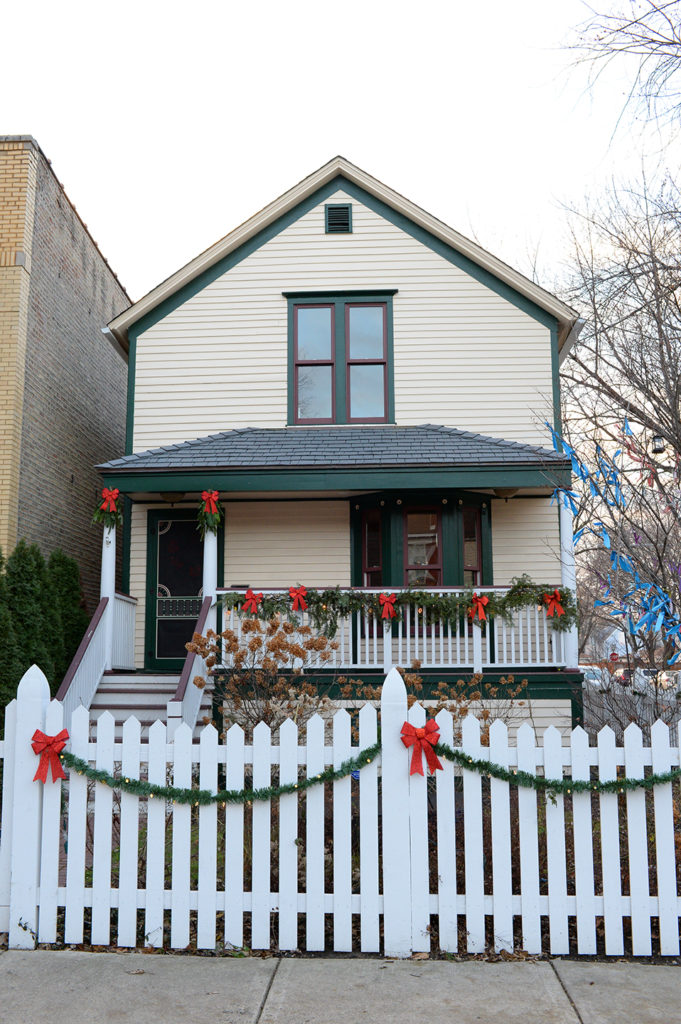 The Birthplace decorated for the holidays!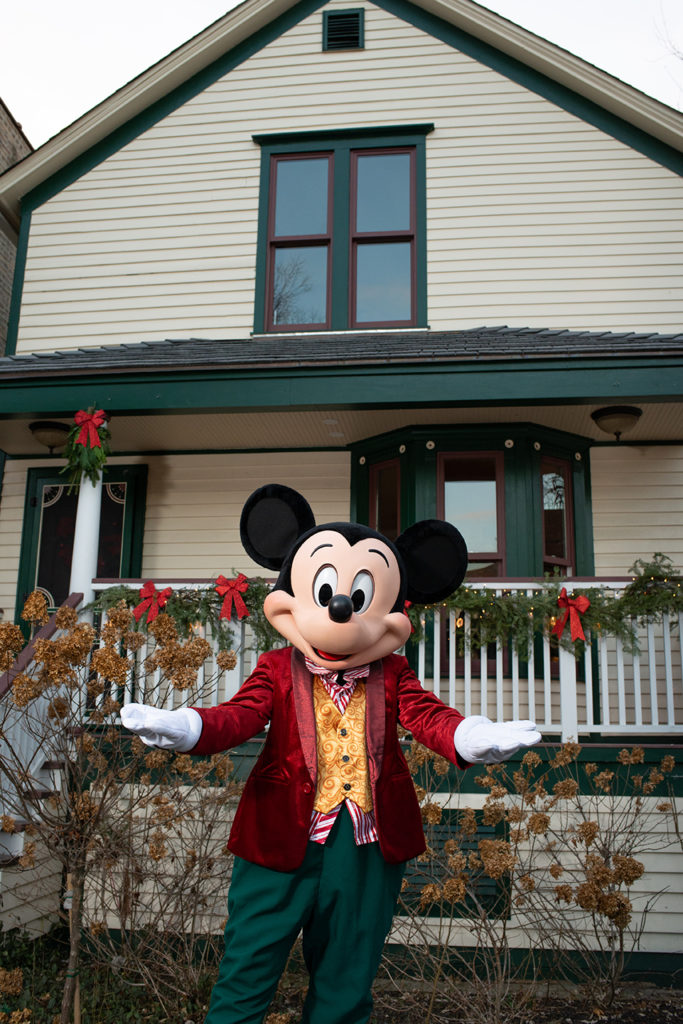 Mickey Mouse posing in front of the Birthplace!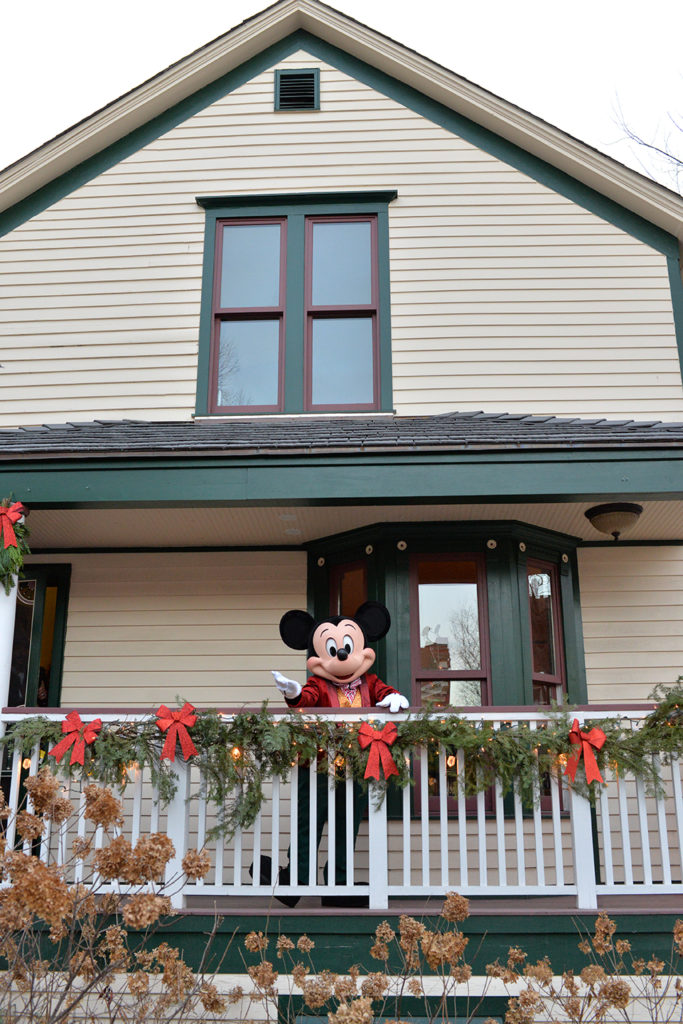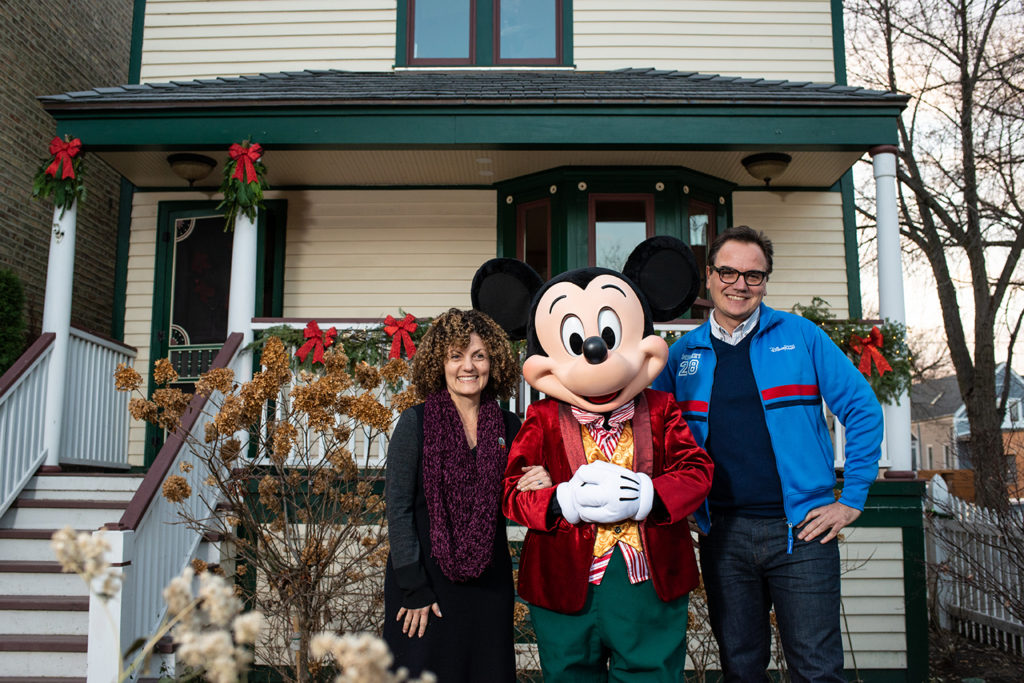 Mickey with Project Co-Founders and Directors Dina Benadon and Brent Young!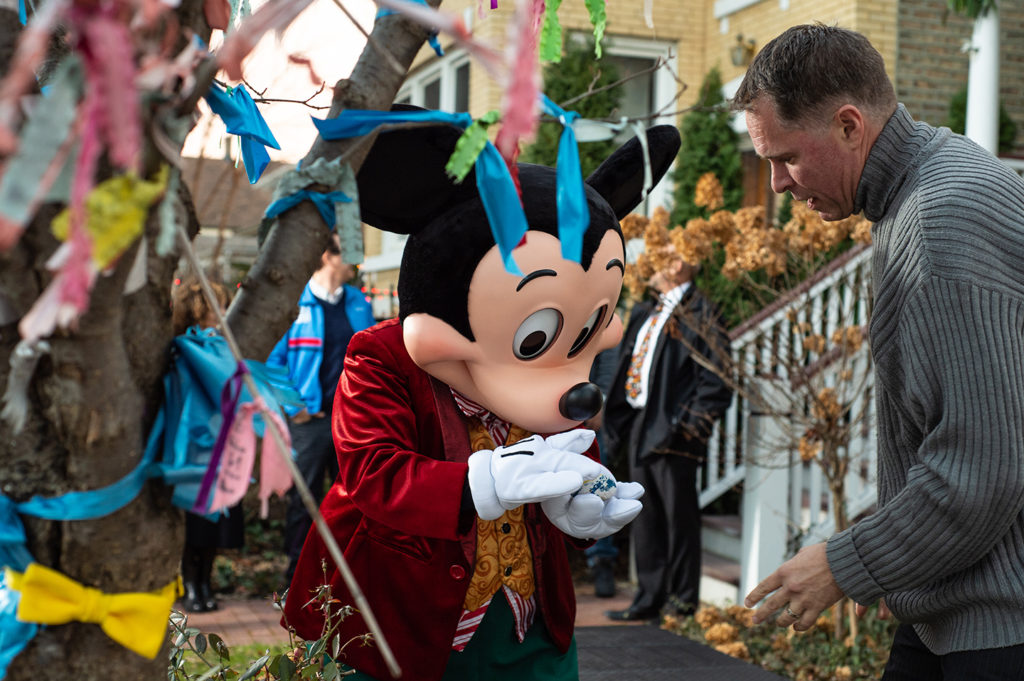 Mickey enjoying the Birthplace's Creativi-Tree in the front yard!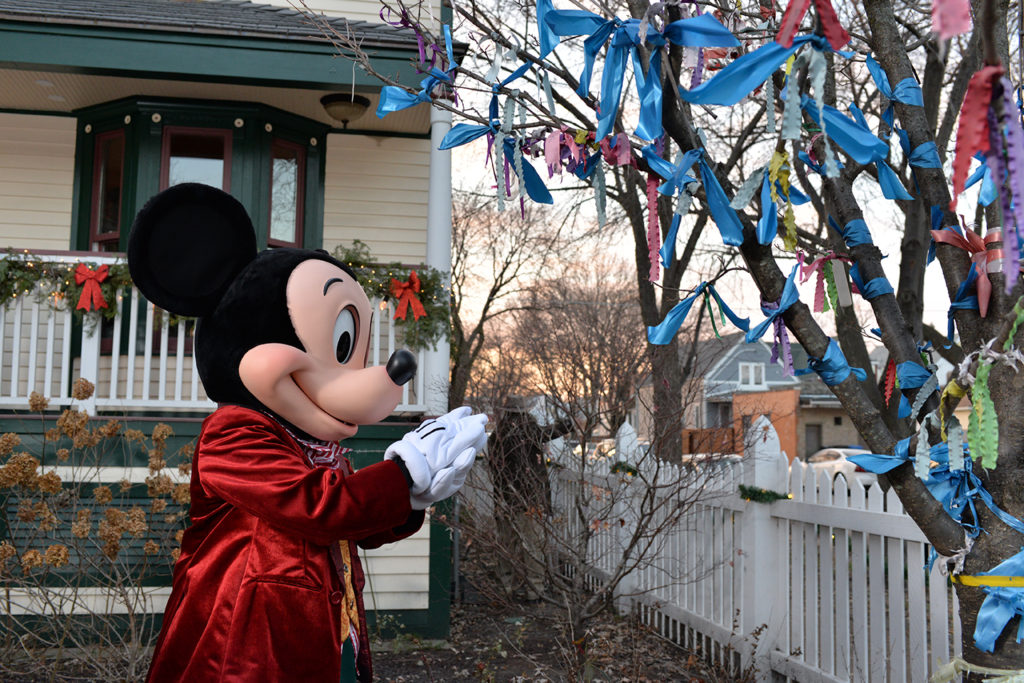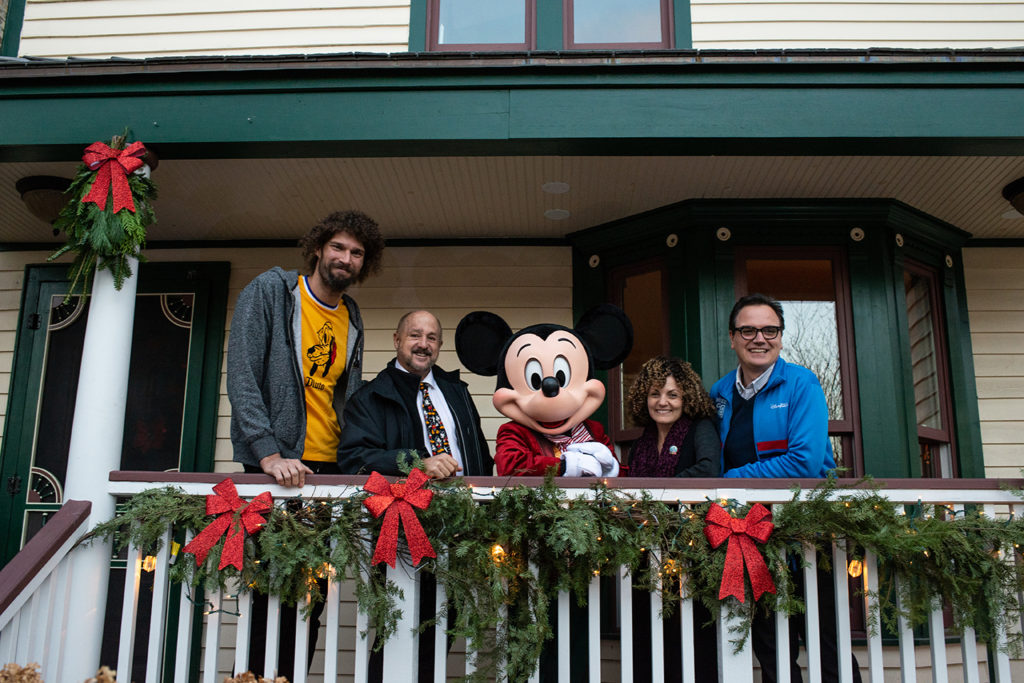 Chicago Bulls Robin Lopez, Roy P. Disney, Mickey, Dina and Brent, ready for the evening festivities to begin!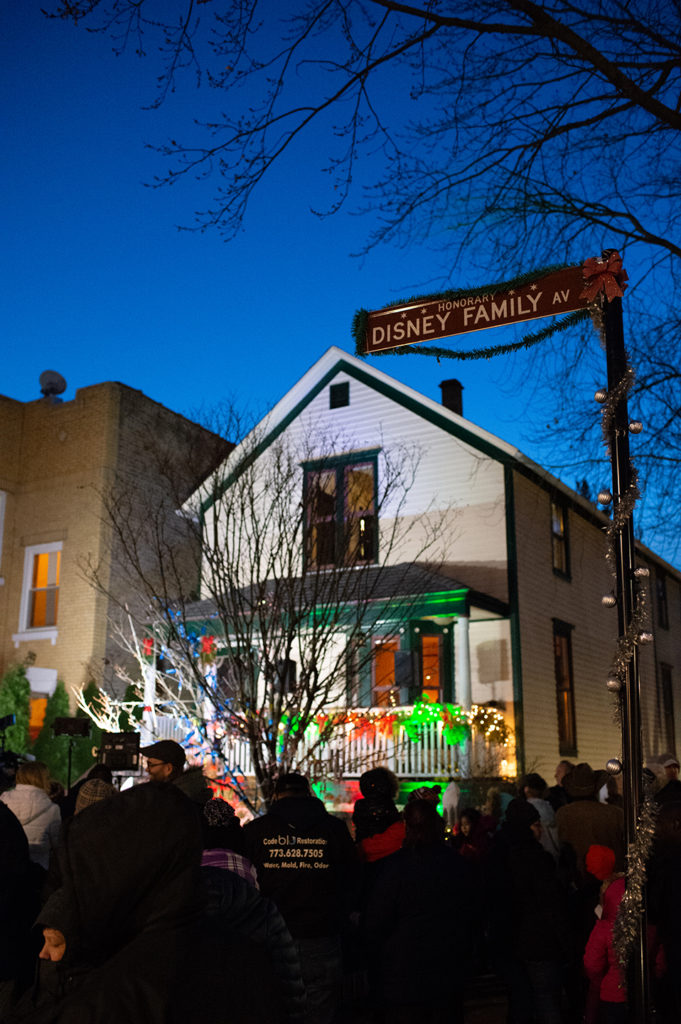 Dusk approaches as guests begin gathering in front of the home!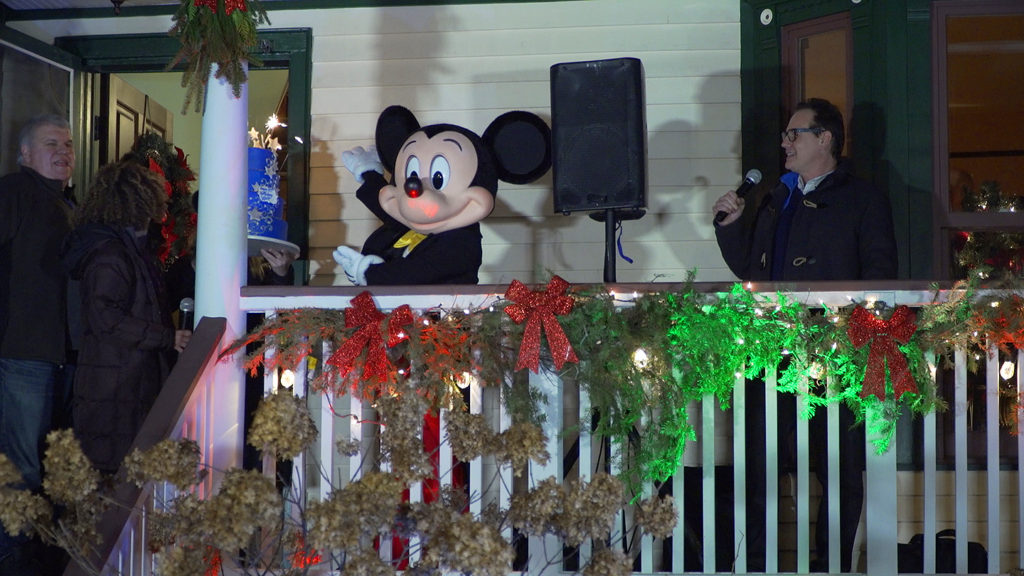 The event began with a surprise presentation of a birthday cake for Mickey!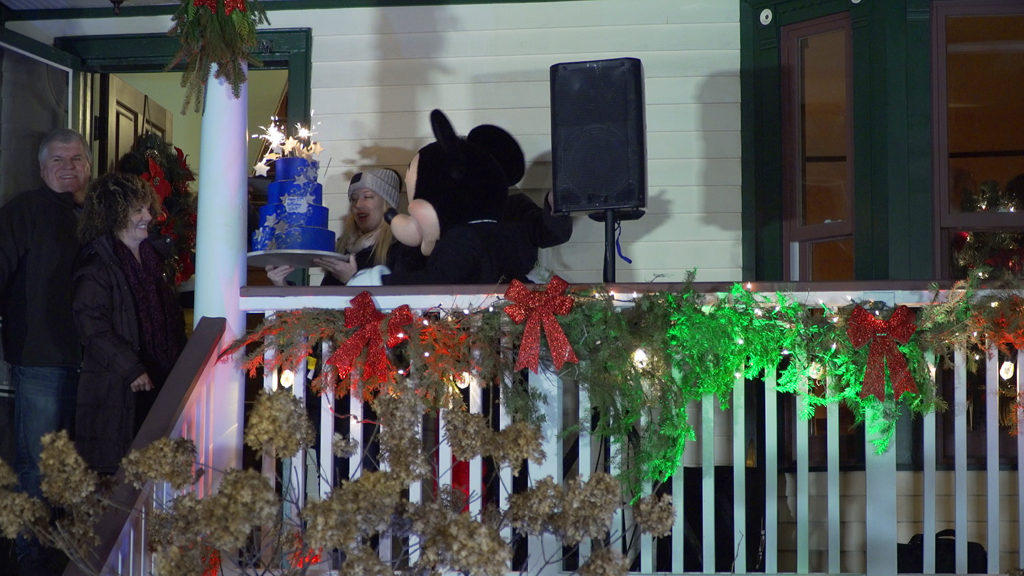 The spectacular cake was provided by Blue Goose Market of St. Charles, IL!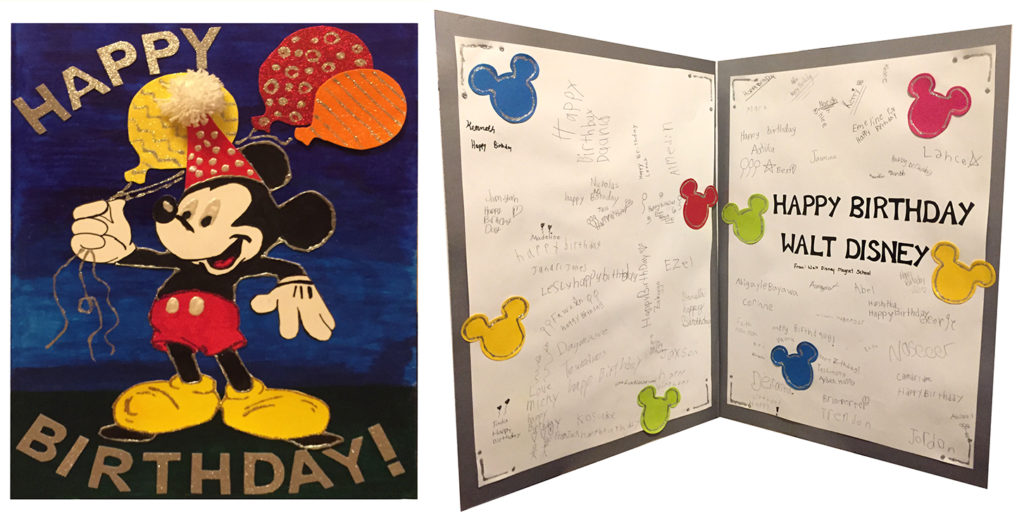 The children of the Walt Disney Magnet School hand-made and presented a fantastic birthday card for Walt, as they do every year! (Photos courtesy WDB)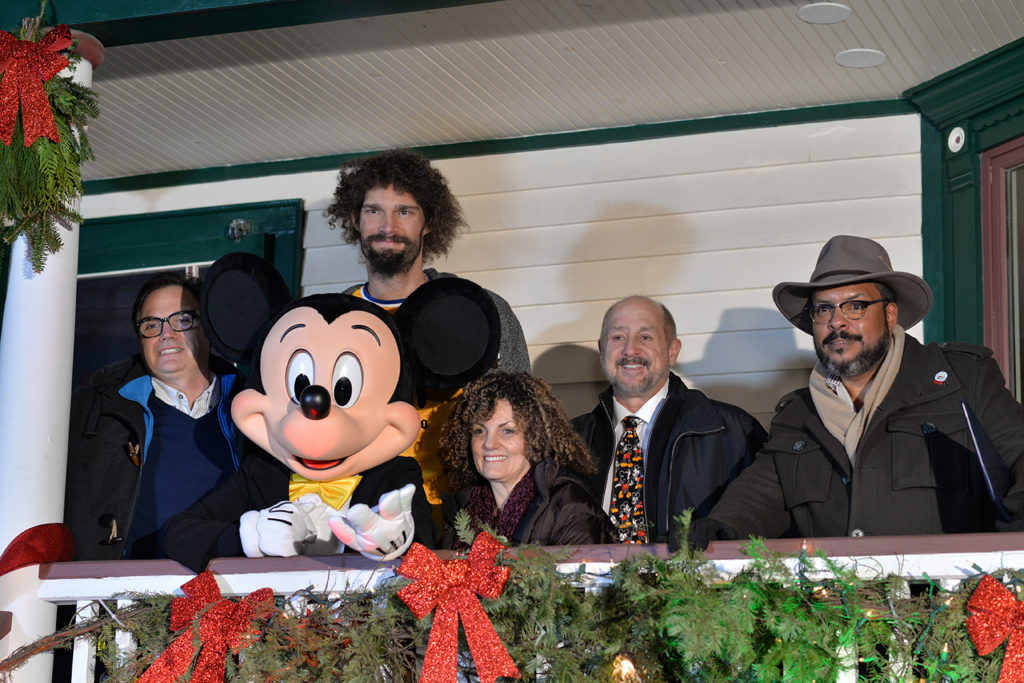 Robin Lopez and Roy P. Disney both spoke briefly, and Rey Colón, former Chicago Alderman and project manager (far right), read from the official Mayoral Proclamation of "Walt Disney Day in Chicago!"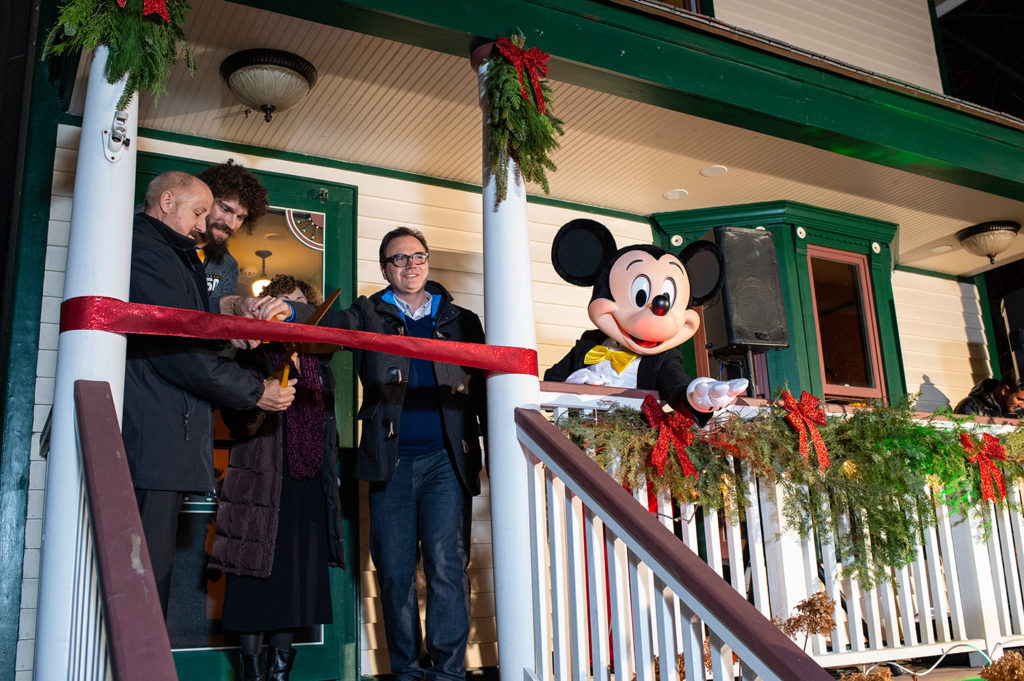 The official ribbon cutting, about to take place…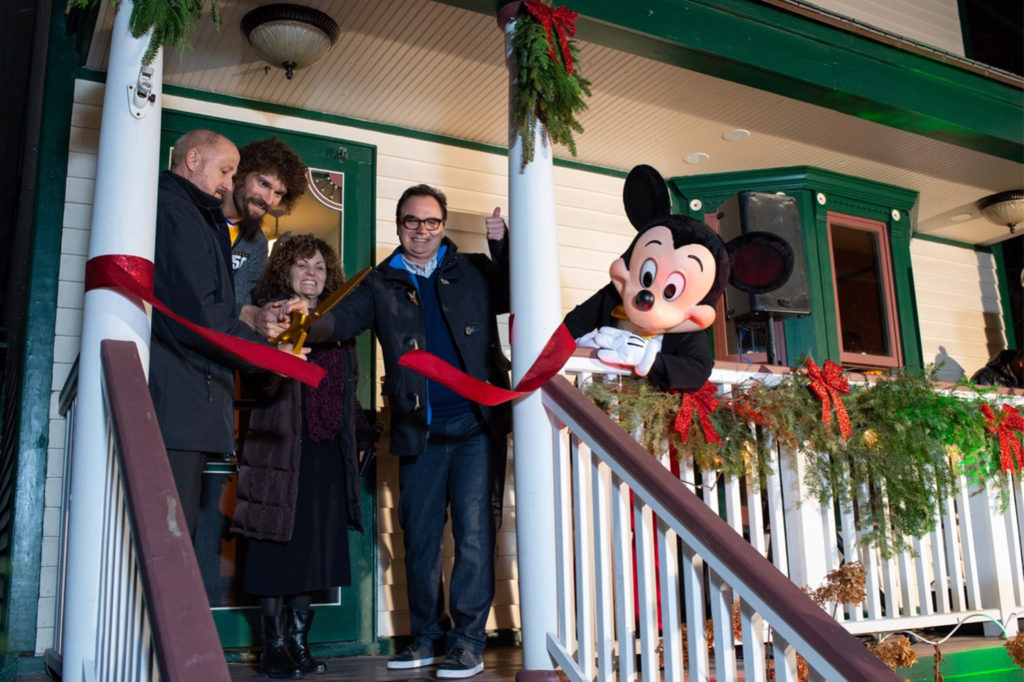 …and Phase One of the restoration is officially complete!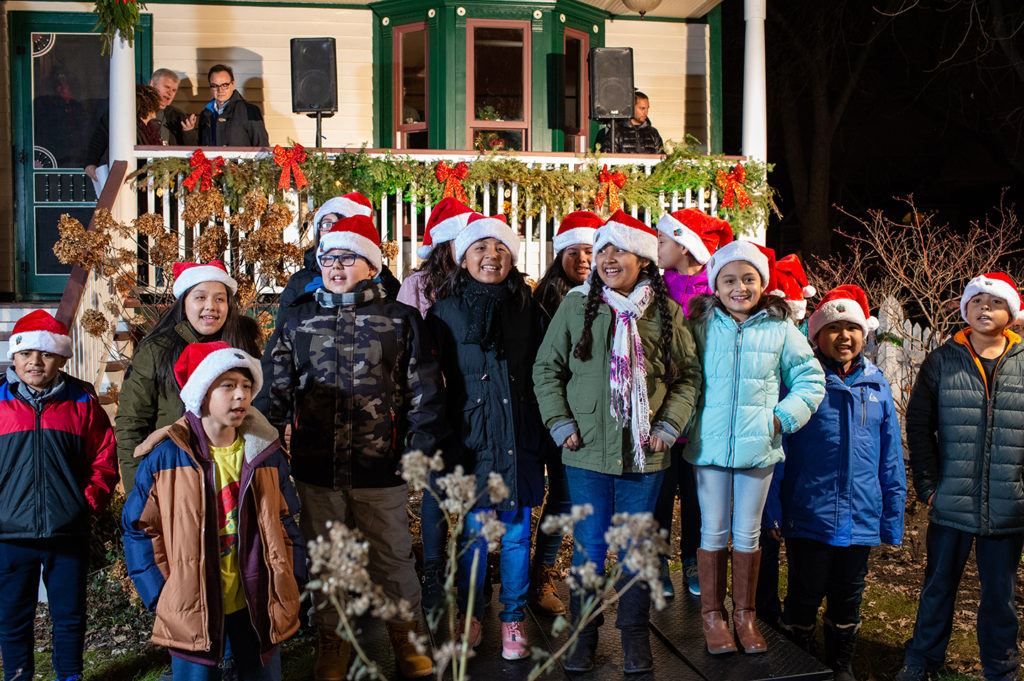 The Nixon Elementary School choir sang holiday songs and "Happy Birthday!"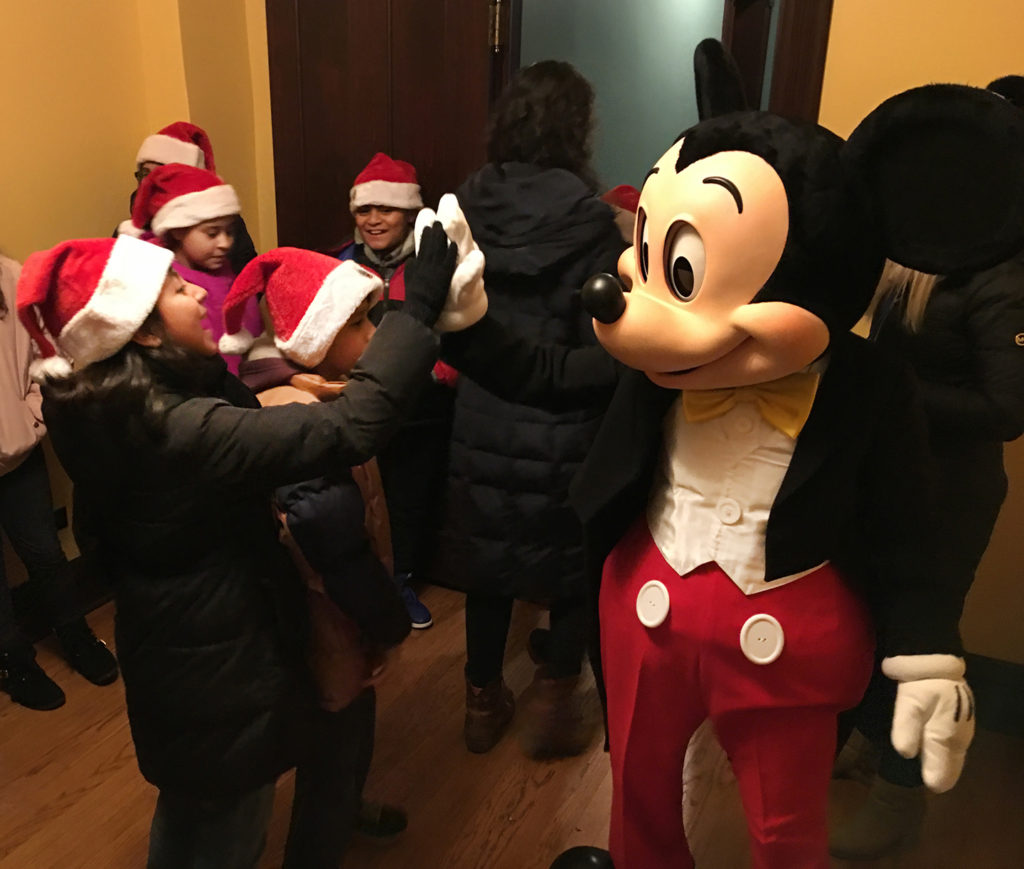 Mickey greeting the Nixon Elementary schoolchildren inside the home! (Photo courtesy Emmet Broderick)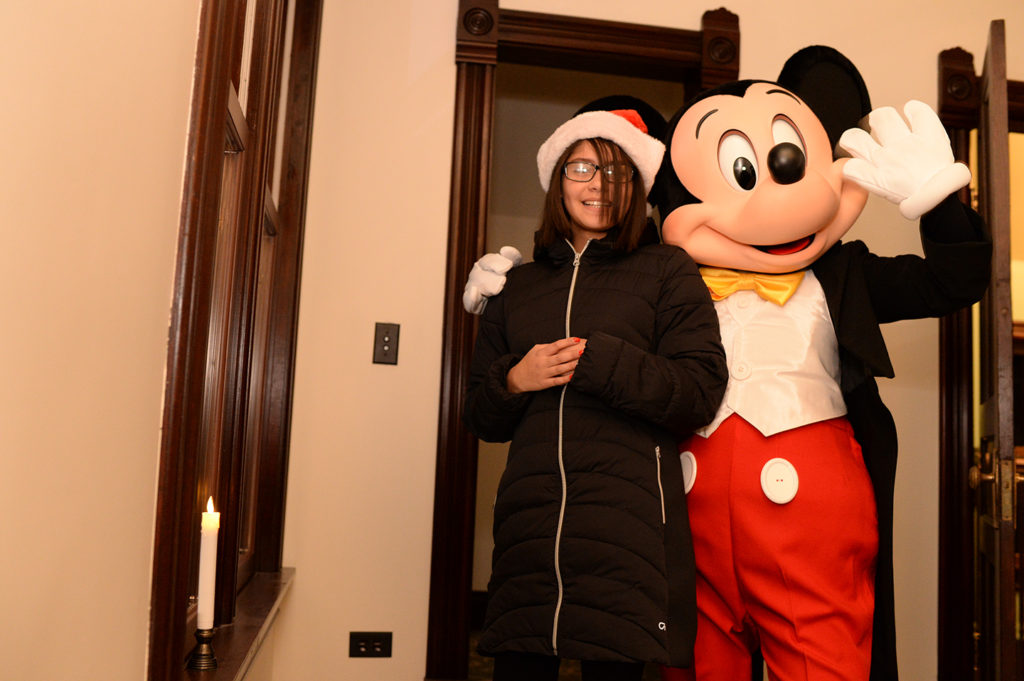 Another highlight of this annual birthday celebration is the ceremonial candle lighting in the bedroom where Walt was born. Every year, a child from Nixon Elementary does the honors and this year, Mickey joined Nixon student Leslie Alverz for this emotional moment!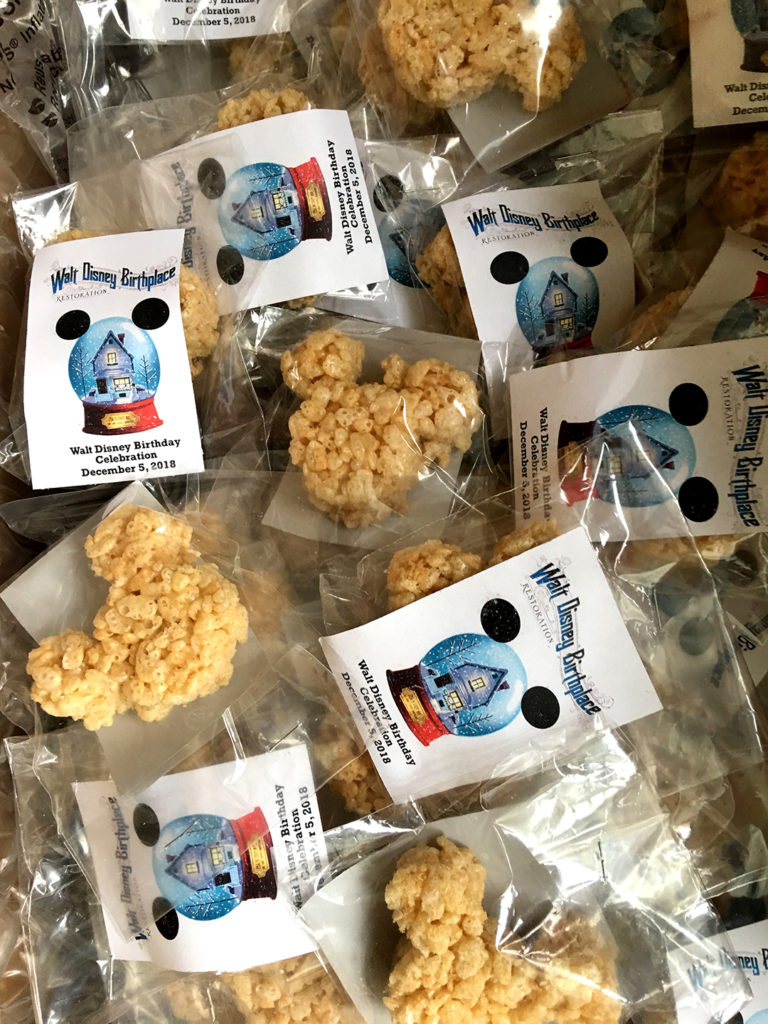 There were plenty of sweet treats for everyone who attended!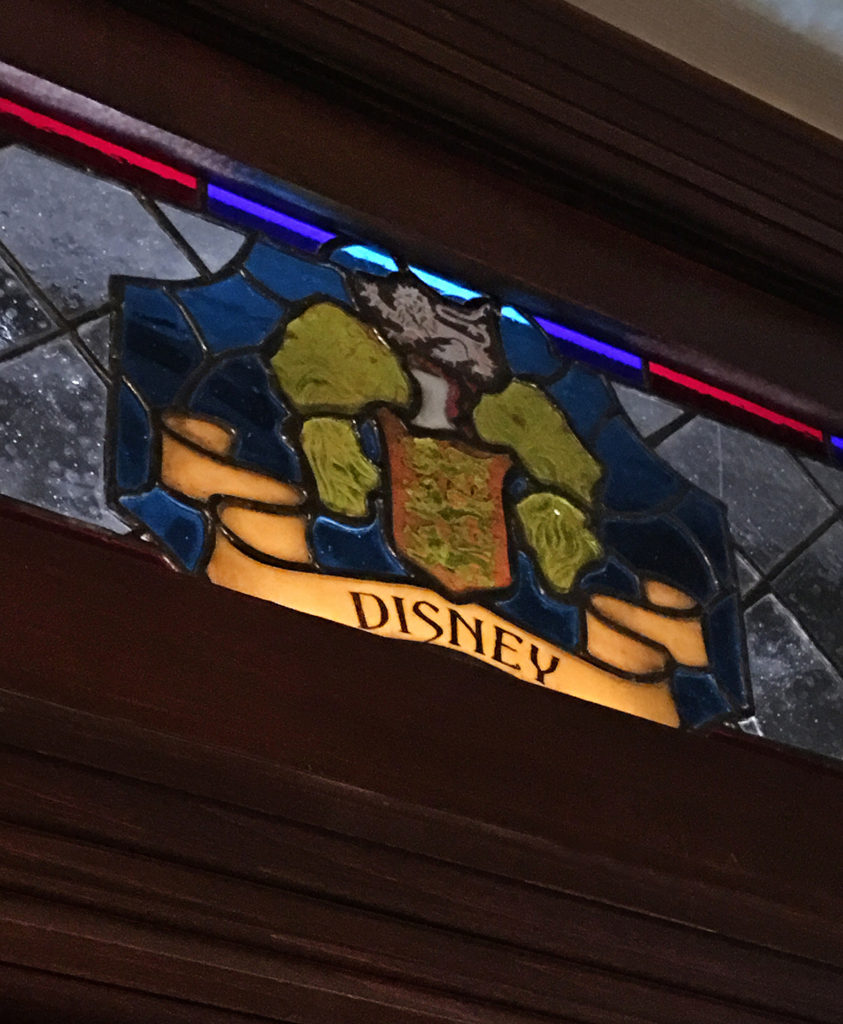 Stained glass artist David Bird created this beautiful piece for the front door transom! (Photo courtesy Emmet Broderick)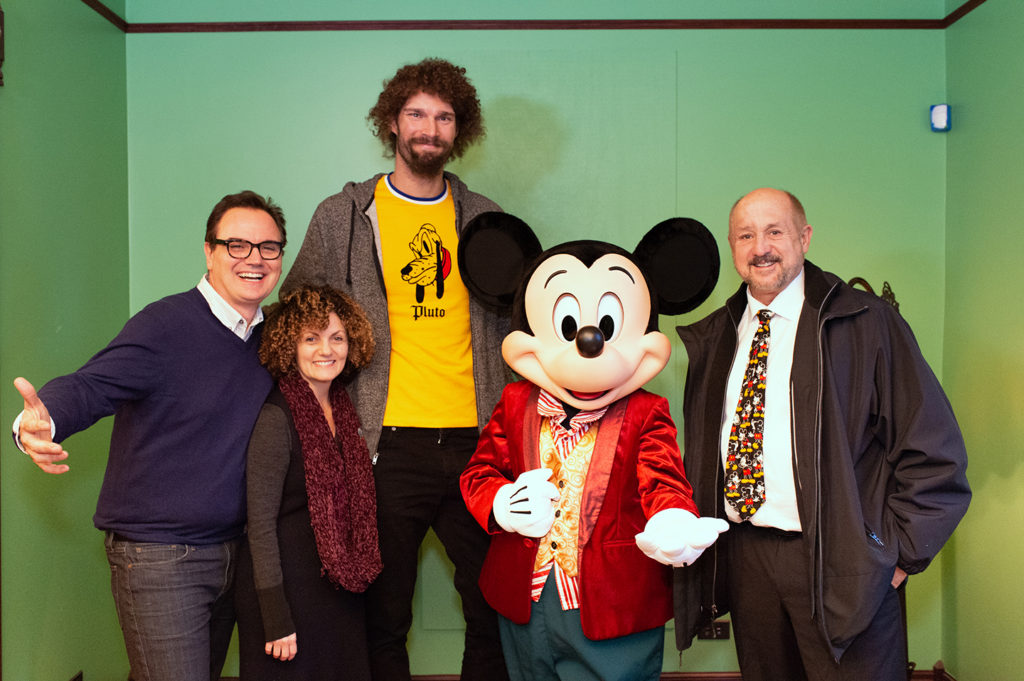 Brent, Dina, Robin, Mickey and Roy posing in the dining room!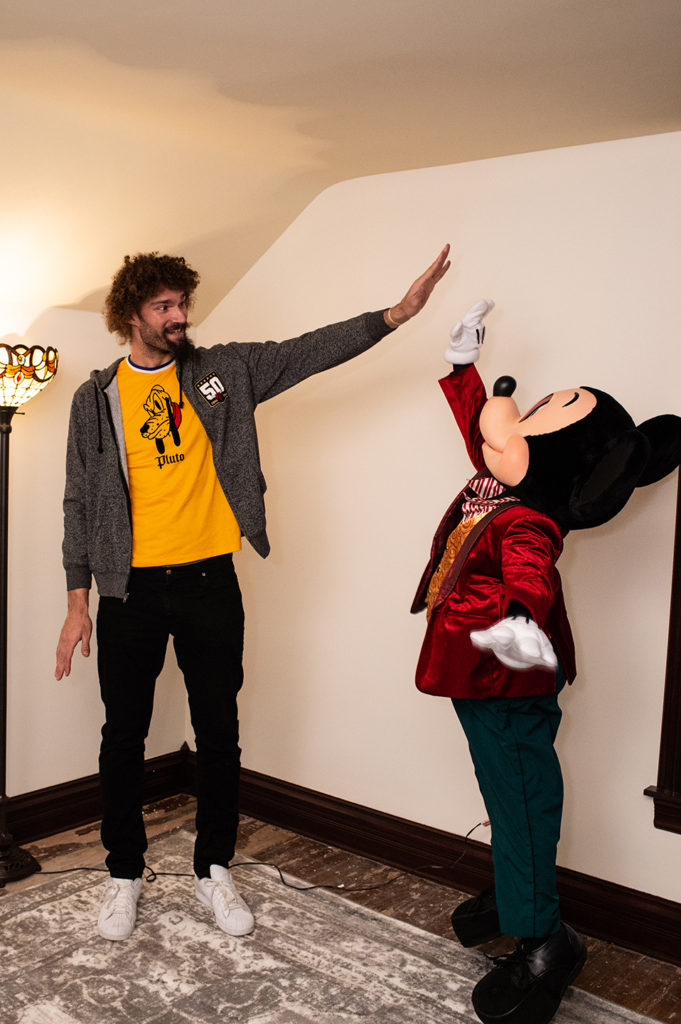 Mickey and Robin share a special moment together!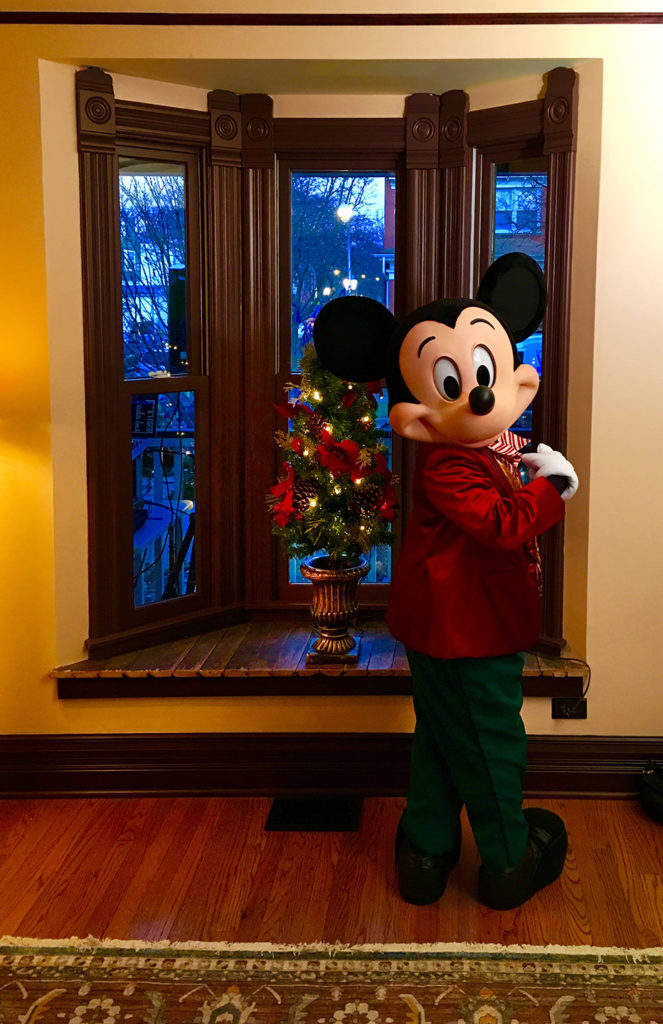 Mickey standing inside the parlor, waiting for the event to begin! (Photo courtesy Emmet Broderick)
Thanks again to everyone who made this magical night possible and to everyone who attended!