Dina Benadon, Project Director, Founder

Born and raised in Los Angeles, where her father founded and built what became one of Hollywood's largest post-production companies, Dina grew up at his side, gaining first-hand insights into the world of film production.
Dina started her own career at an emerging computer animation company in the early 90s. Encouraged by the artists and the excitement of new technologies, Dina segued into the Theme Park division where she found herself immersed in the creation of cutting-edge attractions.
There, she met fellow enthusiast Brent Young and in 1997, followed in her father's footsteps by launching, with Brent, Super 78, their own animation company. Super 78 has grown and evolved into a content developer of specialty movies for theme park rides, attractions, museums and science centers. She and Brent (now her husband, as well) live and work in Silverlake and have a seven year old son, Truman.
Dina has earned nominations and awards and is an active Board member for the Themed Entertainment Association and the Producers Guild of America, New Media Council, helping to grow membership and foster new talent in both organizations.
Brent Young, Project Director, Founder

A native of Chicago himself, Brent moved to Los Angeles in the early 90s, where he worked as an assistant film editor in a growing computer animation company that produced animated movies for theme park attractions.
In 1997, he launched a production company with fellow themed attraction producer, Dina Benadon, whom he also later married. Together, they would grow Super 78, their animation studio, into one of the most well-known media production and creative companies in the theme park industry, receiving numerous industry awards and recognition.
Brent is a director, musician and, most passionately, a theme park aficionado who co-hosts "The Season Pass," a themed entertainment industry-focused iTunes show (now in its tenth year and more popular than ever).
He and his wife live and work in Silverlake, California with their seven year old son – around the corner from where Walt and Roy made Snow White and The Seven Dwarfs in 1937.
Jay Williams, Managing Director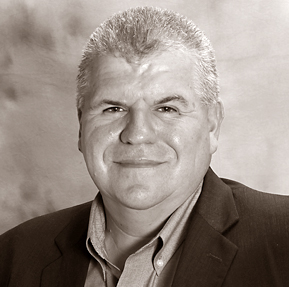 Jay Williams has been a global Creative leader for nearly three decades with experience spanning Disney Parks and Resorts, The Disney Studios, Digital Media, Film and Television Production.
During Jay's 17-year career with the Walt Disney Company, he helped launch numerous Disney Theme Parks, Attractions, Resorts, and The Disney Cruise Line for Disney Parks and Resorts.  In addition, he worked on marketing campaigns for well over 300 Disney/Pixar and Touchstone Films for the Walt Disney Studios.  Jay has spent much of his career in Marketing and Branding, as well as production.
Post Disney, Jay launched an award winning multi-platform studio and consulted for a number of studios, networks, production companies and agencies.  Jay has won numerous industry awards including the first prime-time Emmy for Virtual Reality and was nominated for a second Emmy in 2018.
Jay teaches part-time at the school of Film and Television for Loyal Marymount University and prior to that he taught for five years at AFI as part of the producing track there.  Jay is currently an active member of the Television Academy as well as the Producers Guild of America.
Rey Colón

Rey Colón is a life-long Chicago resident who has devoted his career to creating opportunities for children, families and community residents in need. Rey has a rich and varied history most recently as Chicago's 35th Ward Alderman from 2003 to 2015. His former positions include Executive Director of the McCormick Tribune YMCA, Boys and Girls Clubs of Chicago Director, and Area Manager at the Chicago Park District.
Rey has received both local and national recognition for program excellence in education, youth outreach, child development and volunteer empowerment in areas that have enhanced the quality of life for all Chicago residents.
Rey is committed to uniting communities, believes that every child is gifted and shares the enthusiastic vision for establishing a Center for Early Childhood Creativity and Innovation to benefit today's neighbors surrounding Disney's Birthplace Home.

Charles Pipal, AIA – Preservation Architect
Charles Pipal is a practicing architect and professor in the Historic Preservation Program at the School of the Art Institute of Chicago. He holds a Bachelor's Degree in Landscape Architecture and a Master's Degree in Architecture from the University of Illinois at Urbana-Champaign, with a concentration in historic preservation.
He is a past director of Landmarks Illinois, where he served as chair of the Fund and Easement Committee and currently serves as the Chair of the Riverside Preservation Commission and Vice President of the Pleasant Home Foundation. Professor Pipal's particular professional and academic focus has been on the physical documentation and rehabilitation of historic resources.
In additional to his architectural practice, he is also owner of Blueprint Tours, a destination management company specifically focused on academic and curricular-based travel. He resides in historic Riverside, Illinois with his wife and three sons.
Timothy Barton – Zoning and Historic Preservation Consultant
A Chicago native, Timothy Barton is a land use consultant specializing in historic preservation projects. An expert on Chicago history and architecture, he is the former Research Director for the Commission on Chicago Landmarks, a position he held for 11 years, where his work resulted in the landmarking of dozens of properties. These are just a few of the local landmark research projects Timothy oversaw:
• St. James Episcopal Cathedral: 675 N. Wabash Avenue
• Historic Michigan Boulevard District
• Terra Cotta Row: 1048, 1054, 1057 and 1059 W. Oakdale Ave.
• Chicago and North Western Railway Terminal
He is also an expert in local zoning issues and protocol, with a decade's experience working at the Chicago Department of Planning and Zoning. Finally, Tim also works as a freelance local area researcher through the Chicago History Museum.
Tim Samuelson – Chicago Cultural Historian
Tim Samuelson has been the city's cultural historian for the past ten years, functioning as a one-man office of the Department of Cultural Affairs. His job is that of a spokesperson, consultant, historian and storyteller, a wide-ranging position that requires him "to tell the spirit and the history of Chicago" through exhibits, public programs, and collaboration with other cultural institutions, museums, and governmental agencies.
He answers questions, and he does his best to tell the story: what Chicago "is," and why it is the way that it is. The city's buildings are a part of that story, though his job and his interests pull him in every direction.
People who know him and/or have worked with him in the past commonly describe his breadth of knowledge as "encyclopedic."

Fortune Restoration
It was back in 1979, while Robert, Tom, and Peter were in college, that they decided to start a small painting company out of their parent's basement, comprised of other fellow students. Born, raised, and educated in the Chicagoland area, they learned early on that hard work was the key to success. What started off as a small college start-up grew into a leading restoration company in its industry for the Chicagoland area. Focused on customer service and 37 years of experience later, Fortune Restoration offers value to their customers by working multiple trades at the highest value to service the customer's home.

Our "Preservation and Interpretation" Advisors
Steven Clark
Freelance Writer and Communications Consultant
Steven began his career at JMPR Public Relations, where he was responsible for publicity and marketing strategy for automotive industry clients, including The Petersen Automotive Museum, Petersen Publishing (Motor Trend, Hot Rod), and The Specialty Equipment Market Association (SEMA).
Since then, he has become a highly experienced creative executive, working extensively with The Walt Disney Company. Over the last decade with Disney, he was first Director, then Vice President of Corporate Communications, and as part of his responsibilities, he acted as:
Head of Disney Corporate Creative Resources, an internal creative services agency that produced editorial/publications, graphic design, video production, special events, merchandise development, social media and web design/management
Head of The Walt Disney Archives, The Disney Photo Library and Disney Legends Program
Speech writer for senior management, including Bob Iger, Michael Eisner and Dick Cook
Founder and Head of D23: The Official Disney Fan Club and its signature event D23 Expo: The Ultimate Disney Fan Event; Vice President & Executive Editor of "Disney twenty-three" magazine; Director, Corporate Communications
In 1999, he co-authored the book "Disney: The First 100 Years" with Dave Smith, published by Disney Editions/Disney Publishing. And he is currently finishing a book on the 75-year history of the Walt Disney Studios in Burbank for Disney Editions.
Pamela Dahl
Design Management, Disneyland Park Operations, Employee Training
and Development
A strategic thinking executive project producer/coordinator with extensive organizational/project development experience, Pamela also has a background in the performing arts; she spent five years working as a Disneyland AGVA Performer for guest interactions, parades, conventions, and more. And she created the part of "Lil" in the original cast of a new musical by Academy Award winning songwriters, Richard M. and Robert B. Sherman.
Pamela's production experience began at WED Enterprises, where she coordinated west coast design and construction efforts for the EPCOT Center's Mexico Pavilion. She continued with a Coordinator/Master Planning position at Disneyland, and eventually became a Design Manager/Producer at Imagineering, initiating concept design programs for major theme park projects worldwide for 13 years.
In 2006, she moved into public relations for the Disneyland Resort, and in 2008, began her current position, where she works with senior executives in the development and implementation of the resort's vision/mission and resort-wide employee training and development programs.
Waynn Pearson
Independent Entertainment Professional
After stints as a salesman and clothing store owner, Waynn found his calling in the field of librarianship, earning a BS and Master of Library Science while working as an intern at the Pomona Public Library.
In 1981, he became the Director of the Cerritos Library, a position he held for the next 25 years. When the library began planning for a major expansion at the turn of the new millennium, Waynn envisioned and created what would become the first "Experience Library."
Incorporating his insights from working in retail, his careful study of Disney storytelling through immersive environments, and his considerations of "…human nature, Fortune 500 company marketing approaches, trends in the entertainment industry…" and much more, Waynn redefined what a "library" could be.
With state-of-the-art technology, a wide variety of themed spaces, and a complete overhaul of standard library services, the new facility was an instant and enormous success when it debuted on March 16, 2002. It went on to win a prestigious THEA Award in 2003, among many others.
He retired in 2006 and now works as an independent consultant.
Rick Rothschild
Creative and Technical Show Direction Consultant at Walt Disney Imagineering, Founder and Chief Creative Officer at FAR OUT! Creative Direction
For more than three decades, Rick has been a key creative executive at Walt Disney Imagineering, helping to design and produce over 25 world-renowned attractions, including:
Captain EO
Finding Nemo Submarine Voyage
The American Adventure
Soarin' over California
It's Tough to be a Bug!
Honey, I Shrunk the Audience
Mickey's PhilharMagic
StarTours
20,000 Leagues Under the Sea
The ExtraTERRORestrial Alien Encounter
Hall of Presidents
In addition, he has been an integral part of various concept development teams for new attractions, entire theme parks and more. He has also produced attractions for museums and educational institutions, including Vancouver's FlyOver Canada and Chicago's Adler Planetarium.
Rick is a Past President of and still serves on the Themed Entertainment Association's International Board of Directors.
Heidi Trotta
Communications and Public Relations Executive
Heidi worked for The Walt Disney Studios for two decades, starting in 1990 as Director, Publicity, Advertising and Promotions. By 2003, she had moved up to become Sr. Vice President, Global Communications, acting as chief spokesperson for the Studio and responsible for the overall global communication strategies covering motion pictures, music, home entertainment, theatrical productions, as well as new technology, environmental and anti-piracy initiatives.
Starting in 2010, she opened her own communications and public relations firm where she consults on product launch marketing, crisis management, multi-platform content, media training, social media strategy, events, internal communications among other creative and strategic communications initiatives.